▼ [Product Description]
- Retort Pouch (Microwavable, Zipper, Spout, Easy Tear)
SM Innotec's retort pouches are applied in soup, tuna, salmon, shrimp, beef petty, curry, pet food, and other type of wet food that need long shelf life in room temperature.
It gives you a competitive edge with eye-catching appearance, product freshness, taste and aroma protection, and extended shelf life. Retort pouches use less than five percent of the packaging material of cans and sterilize at lower temperatures and in less time, improving food product quality, especially where color or texture are important. It can be customized to any application and can be provided as flat or standup or shaped pouches, with or without recloseability.
Our retort pouch utilizes linear tear film for straight cut and cool grip features.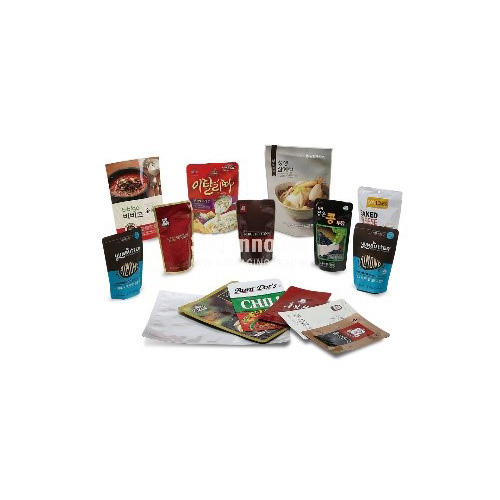 ▼ [Product Features]
Food Package
▼ [Product Specification]
Customized